On May 23rd and 24th, the Italian Council of State hosted the third seminar of the Association of Councils of State and Supreme Administrative Jurisdictions of the European Union (ACA-Europe), organised under the Italian Presidency. This seminar provided an opportunity to discuss the techniques for the protection of private subjects from public authorities : Actions and remedies – Liabilitiy and compliance.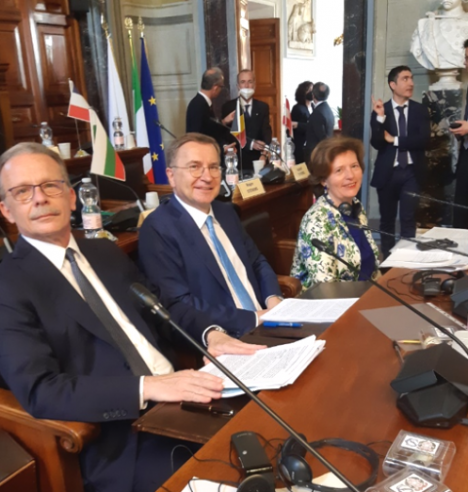 During this seminar, the speakers exchanged during three sessions, on the techniques for private subjects' protection from public authorities, a theme to which European Law and national Law are closely associated.
The first session dealt with appeals to the administrative judge, the second concentrated on particular proceedings. The third session, chaired by Martine de Boisdeffre, President of the Report and Studies Section, also acting as ACA-Europe Auditor, was devoted to provisonal measures.
The seminar chaired by Franco Frattini, President of the Italian Council of State, highlighted, despite specific differences between various legal systems, a convergence of views between participants. In dealing with both annulment and recovery, the administrative judge no longer intends to limit himself strictly to matters of law, but increasingly sees his role as that of a social regulator.
_
ACA-Europe was created in 1998 and brings together the supreme administrative courts of each of the Member States and the Court of Justice of the European Union with the aim of promoting understanding of European law by administrative judges and knowledge of the functioning of the supreme administrative courts of Europe.